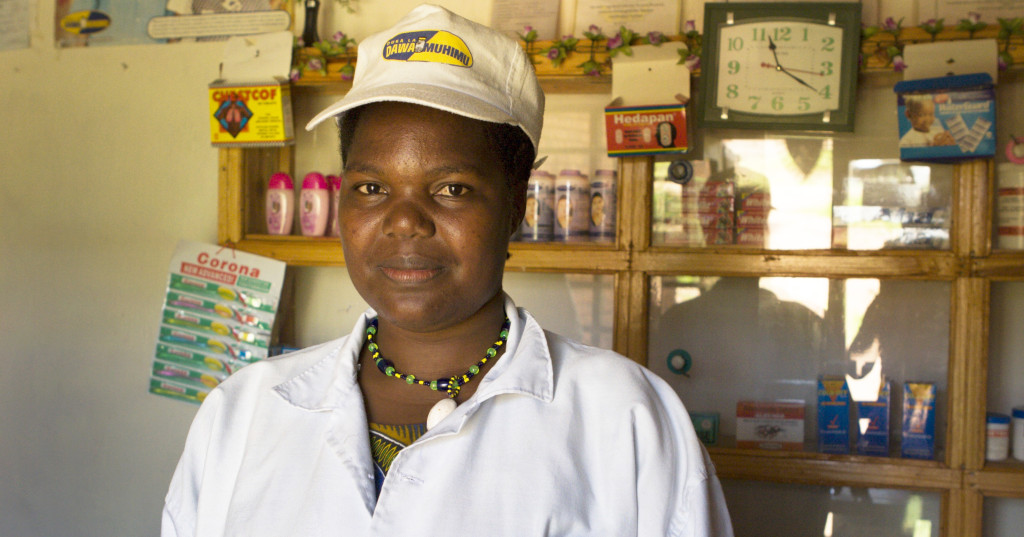 The Strategies for Enhancing Access to Medicines (SEAM) Program's work in Tanzania included working with the Tanzania Food and Drugs Authority (TFDA) to develop and demonstrate an accredited drug dispensing outlet (ADDO) initiative. The ADDO program takes a holistic approach that combines changing the behavior and expectations of people who use, own, regulate, or work in retail drug shops. For shop owners and dispensing staff, this is achieved by combining training, incentives, and regulation with efforts to increase consumer demand for and expectations of quality products and services.
The East African Drug Seller Initiative (EADSI) Program continued working with Tanzania's ADDOs to ensure sustainability and scaling it up further within the country. To learn more about EADSI in Tanzania, download and read the program summary and the evaluation report.
Click on the below video link to learn more about the private/public initiative that has helped improve access to essential medicines and pharmaceutical services in rural and underserved areas of Tanzania through the below video.