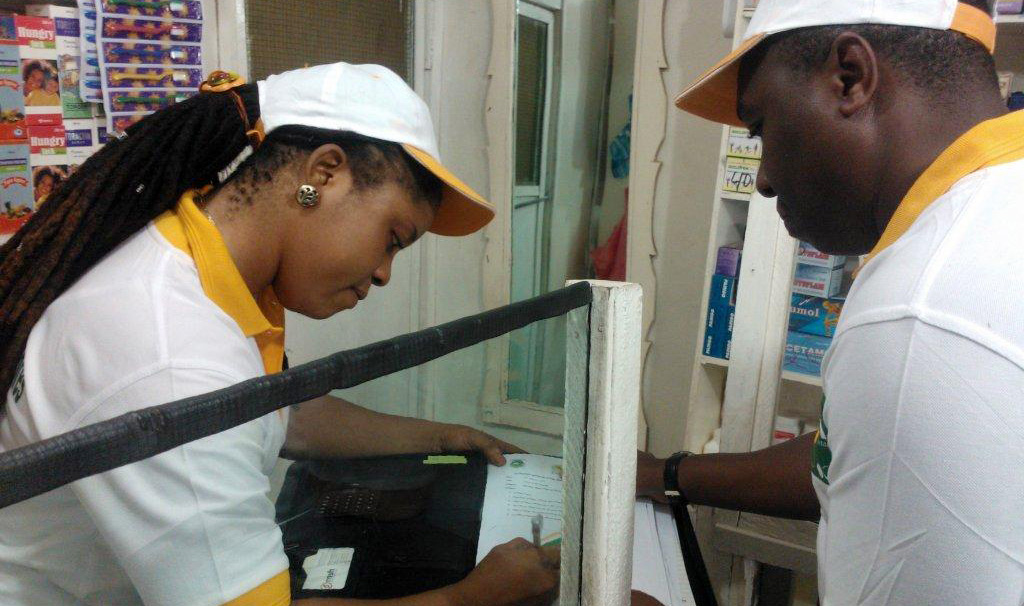 One of SDSI's goals was to adapt the accredited drug seller conceptual framework for the Liberian context and roll out the initiative in Liberia's largest county, Montserrado.
In collaboration with the initiative's champion, the Liberia Medicines and Health Products Regulatory Authority (LMHRA), and other Liberian stakeholders, the program has carried out the following key activities to adapt and test the accredited drug shop model in Liberia.
Development of a strategy to create a Liberian accredited drug seller program called Accredited Medicine Stores (AMS)
Creation of a technical steering committee comprising 17 representatives from the public and private sectors and academia that contributes to development and implementation
Sensitization workshops for 350 owners and dispensers and completed pre-accreditation inspections at medicine stores
Development of standards for AMS personnel, premises, and practices
Training curricula, which were used to train—

23 trainers, who will be available to build AMS personnel capacity as the initiative grows
350 dispensers in good inventory, dispensing, and communication practices
160 owners in business concepts

Use of GIS to map all medicine stores and health care facilities in Montserrado County
Development of an inspection strategy and training curriculum for LMHRA and Pharmacy Board of Liberia inspectors
Determination of the needs and expectations of target populations through formative research to guide marketing and branding
Development and implementation of the AMS marketing and branding strategy, including the AMS logo
AMS was officially launched in February 2013. The launch celebration was attended by over 400 participants, including newly accredited dispensers, medicine store owners, and invited guests.