Evaluation differs from ongoing monitoring in that it is conducted periodically to measure a program's progress toward meeting established objectives and goals. When evaluating a new area that has implemented a drug seller initiative, baseline data should be collected before the launch and then compared with data collected after the program has been up and running. Evaluation takes a longer-term perspective than monitoring and concentrates on the strengths and weaknesses of the program strategies.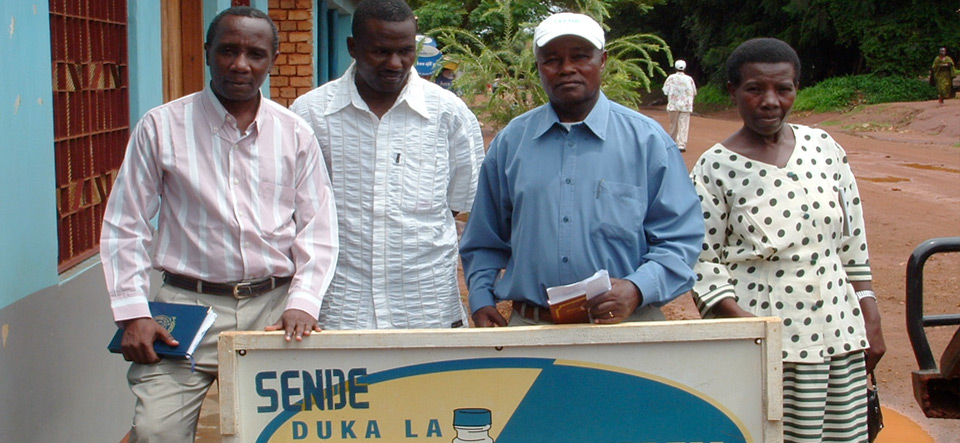 | Implementation Activities | | Tools/Resources |
| --- | --- | --- |
| | | |
| | | |
| | | |

Developed and documented ADDO Program evaluation process and plan.
Developed and tested evaluation tools:
– Simulated client visit for childhood malaria
– Background
– Pharmaceutical management
– Training
– Medicine availability and price
– Registration status of products sold.
Conducted baseline and endline evaluation of DLDBs in the pilot (Ruvuma) and control (Singida) regions to measure aspects of medicine availability, affordability, and pharmaceutical services:
– Baseline evaluation conducted in March 2003
– Endline evaluation conducted in November 2004
Arranged to have MEDA monitor, evaluate, and report on the business performance of the ADDOs in Mbinga as part of its contract with SEAM. MEDA collected baseline data in Mbinga in April 2004 and did a follow-up assessment in January 2005.
Danida commissioned an independent evaluation of the ADDO program in 2006.
Held local stakeholder workshops in 2005 to review evaluation findings, discuss implications, and prepare next steps.