The key to building a successful drug seller initiative is broad-based support from all stakeholders built through a participatory approach to the initiative's design and implementation. Therefore, the first stop in preparing for a drug seller program is to identify stakeholders, their roles, and ways to engage them.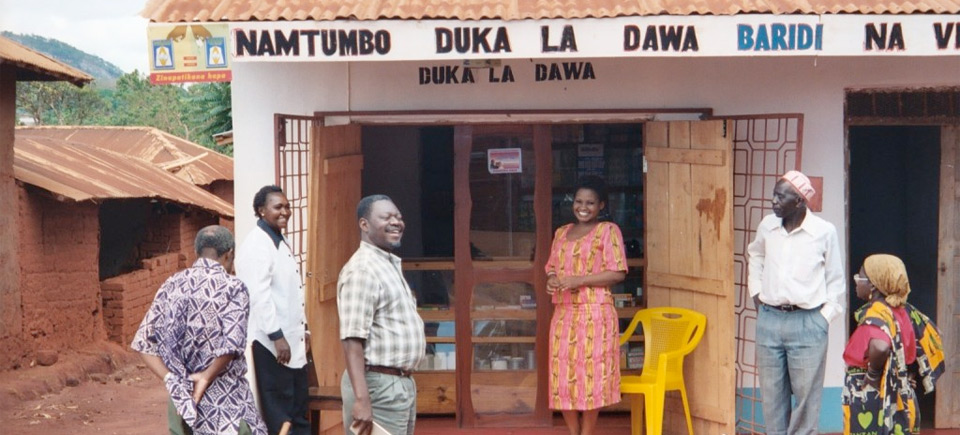 Tanzania Accredited Drug Dispensing Outlet (ADDO) Stakeholders
Government of Tanzania: Ministry of Health and Social Welfare; Ministry of Finance, Tanzania Food and Drugs Authority, Pharmacy Council
Regional administration and local government: Regional Health Management Team, Council Health Management Team, Council Food and Drugs Committee, Regional Food and Drugs Technical Committee, District and Ward Drugs Technical Committee
Development partners and funding agencies: SEAM, RPM Plus, Danida, USAID, Bill & Melinda Gates Foundation
Professional associations: Pharmaceutical Society of Tanzania, Medical Association of Tanzania
Consumer organizations
Nongovernmental organizations
Media
A situational analysis is a useful way to both identify stakeholders and characterize existing country systems and context. Building on existing systems, whether in the public or private sectors, and including appropriate incentives to support commercial success, are important for program sustainability.
Mapping the licensed and unlicensed shops in the chosen implementation district or region using geographic positioning system (GPS) coordinates provides a baseline list of shops that will be useful to the regulatory authority.
| Implementation Activities | | Tools/Resources |
| --- | --- | --- |
| | | |
| | | |
| | | |
| | | |
| Hold stakeholder sensitization workshops | | |
| | | |
| Develop scale-up strategy | | |
| Participate in Tanzania ADDO study tour | | |

Agreed to a formal memorandum of understanding between Ministry of Health and Social Welfare (MoHSW) and Strategies for Enhancing Access to Medicines (SEAM) for all aspects of the country program.
Completed data collection and options analysis for the Tanzanian pharmaceutical sector for creation of an accreditation/regulation model for private sector medicine sellers.
Held three workshops to brief regional and district officials and promote advocacy for the program; held 20 workshops with stakeholders in Ruvuma region to develop advocacy and support for the ADDO concept and solicit views on what standards should be included in the ADDO Program.
— TFDA
— Local government officials
— Owners and dispensers
Traveled to Ruvuma to map locations of DLDB in region and collect information on existing DLDB.
Developed and used a formal method for selecting intervention and control districts for the ADDO program.