To convince shop owners to invest in a drug seller initiative, they need commercial incentives, such as access to loans and authorization to sell some prescription medicines that were previously not allowed. Research has also shown that owners value business training.
Other business support will help sustain the life of the initiative. Such support might include materials and assistance to promote the formation of shop owner or seller professional associations, linkage to local microfinance groups, or partnership with a national health insurance or community health fund.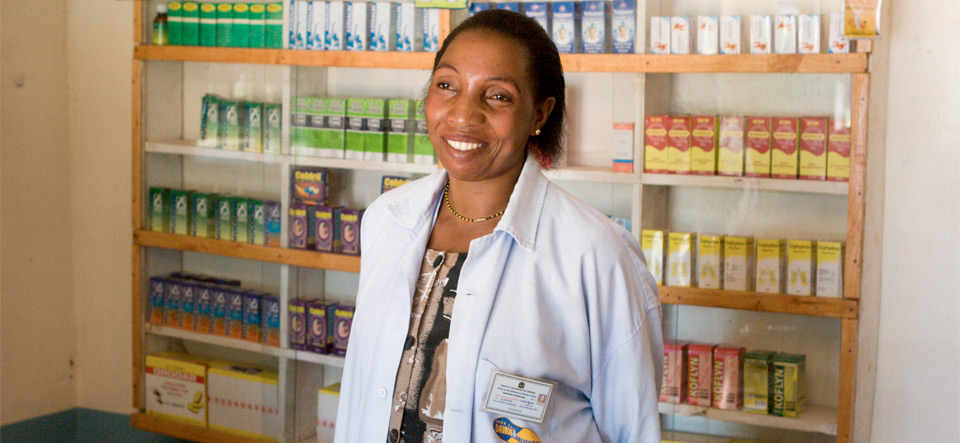 | Implementation Activities | | Tools/Resources |
| --- | --- | --- |
| | | |
| | | |
| Ensure availability of quality products to stock | | |
| | | |

Conducted a study to examine the justification and feasibility of modifying taxes and licensing fees to encourage duka la dawa baridi (DLDB) owners to convert their shops to ADDOs. Because of difficulties with tax authorities, the attempt to rationalize taxes was ultimately unsuccessful.
Commissioned a study to evaluate whether a relationship between ADDOs and the National Health Insurance Fund and/or Community Health Fund was feasible. Recommendations stemming from the study results were approved by the Tanzania Food and Drugs Authority (TFDA) and regional and local governments; held one-day workshop to discuss report.
Summa Foundation and SEAM approved a program to make small- to medium-sized loans available for ADDO owners, mainly for working capital; Summa provided the loan financing, which Mennonite Economic Development Associates (MEDA) administered. SEAM paid the costs of MEDA administration for two years, then MEDA transferred the ADDO portfolio to the Tanzanian National Microfinance Bank.
Conducted a situation and options analysis and toolkit to gather information from stakeholders that would help establish and sustain ADDO provider associations under a broader agenda of increasing access to quality pharmaceutical products and services.